Save Money on Your Thanksgiving Dinner! | First Volunteer Bank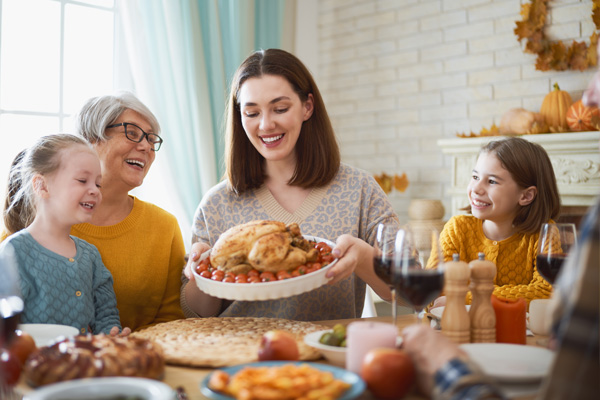 Are you starting to prepare for your Thanksgiving? While the cost of Thanksgiving tends to be much lower than holiday shopping in December, it can still get to be a pricy holiday when all is said and done.
Our team at First Volunteer Bank want to offer you tips on how you can save money when hosting Thanksgiving and still enjoy a delicious meal with family and friends.
Let's take a look at some ways you can start saving on your Thanksgiving meal:
Confirm a Head Count
While you don't want to come up short this Thanksgiving, you also don't want to overcook or overspend on food that could feed 20 people when you are only serving 10.
Therefore, go ahead and get a head count now for who is coming for dinner. That way a lot of unnecessary food doesn't go wasted, unless you just really like leftovers.
Use What You've Got
While you want to set the tone for your Thanksgiving dinner, do not feel like you have to go out and buy all new plates, bowls or decorations. Rather, just go ahead and use what you have!
If you are looking to add some new decor to your Thanksgiving, don't underestimate the power of your children making some pretty awesome Thanksgiving decorations. You can even make it a craft day for all the kids, which can make for some good, holiday memories.
Shop for What You Can Now
While there are certain things you'll need to purchase closer to the Thanksgiving holiday, there are a lot of items you can start shopping for now, which might add up to some savings.
Start looking for the deals at your local stores, and start stocking up now rather than later when it comes to your Thanksgiving dinner.
What are you going to do with your financial savings from Thanksgiving this year? Contact the team at First Volunteer Bank today to learn how we can help you find a safe place for your money.