How Can You Teach Your College Student About Money? | First Volunteer Bank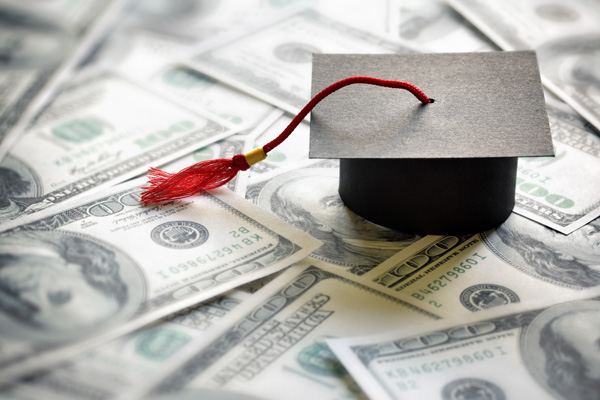 Is your child headed to college this fall? Oh, the start of a new chapter is always a fun, exciting one. However, it can also be nerve-wracking, especially since your teen will be out on his or her own for the first time.
It will be your child getting his or herself up for class. It will be your child in charge of making sure everything is completed on time. It will also be your child in charge of managing financially each month. Is he or she ready?
Our team at First Volunteer Bank wants to share some important insight with you: Before your child leaves for college, it is important to share some money lessons.
The Budget Talk
After leaving the comforts of mom and dad's house, it can be easy for college students to go a little crazy. Although they might have had a summer job or allowance money, they probably didn't really have to worry about the necessities before heading off to college. However, now that they are in college, students are having to take on a little bit more responsibility for covering expenses.
Therefore, you want to make sure you teach your child how to budget and track expenses to ensure there's enough coming in to cover what's going out.
The Credit Card Talk
By now, your teen may have already received credit card offers in the mail. And when he or she gets to college, there will be even more. That's why it is important to have the conversation about credit and appropriate usage now.
While credit is a positive thing, it can have very negative repercussions if not used appropriately. You may want to set your teen up for success by helping him or her open up a single credit card that can be used for essentials and paid off monthly. This will help build credit in a safe manner.
The Identity Theft Talk
Unfortunately, identity theft can happen to anyone, including college students. As a result, you want to make sure your teen knows how to keep personal information safe to reduce risk of identity theft.
Teach your teen that his or her Social Security number should only be shared in extremely rare circumstances and only through secure means. In addition, debit card and PIN numbers should be kept close and not easily known so hackers cannot make their way into personal accounts.
Does your teen need to open a checking or savings account before heading off to college? Contact the team at First Volunteer Bank today to learn how we can help!