Fall in Love With Your Home This Fall | First Volunteer Bank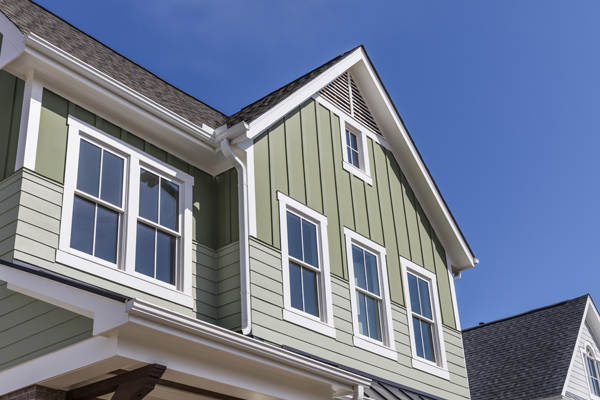 For many of us, fall cannot get here soon enough!
However, just because fall doesn't officially begin until Sept. 23, that doesn't mean you cannot go ahead and get started on your to-do list, starting with a few home improvement projects.
Our team at First Volunteer Bank wants to share some ideas on how you can improve your home this fall.
Anyone Up for a Painting Party?
Are you wanting your home to stand out? There is nothing like a freshly painted front door to do just that!
Not only does adding a pop of color to your front door help your home make a statement, but you can also tackle this project in one afternoon!
Could You Use a New Roof?
Did the severe summer storms do some damage to your roof? Or perhaps you still have damage from last winter that has not been fixed still. Either way, it is important to check your roof regularly to ensure it's in optimal condition.
Most roofs last more than 20 years, but if you've experienced severe weather or other impactful changes to the outside of your home, it might be time to look at investing in a new roof.
What First Impression Does Your Home Give?
While you shouldn't judge a book by its cover, first impressions are a big deal. And when people pull up to your home, the first thing they see is the exterior.
Therefore, consider power-washing the exterior to give it a fresh, new look, as well as fix any chipped paint. Or better yet, consider repainting your entire home in order to really make an outdoor statement.
Windows can also bring about a new look to your home, while improving the energy efficiency inside your home, which can help you to save money on your monthly energy bills in the long run.
Do you need a personal loan in order to accomplish some of these home improvement projects this fall? Contact the team at First Volunteer Bank today to learn how we can help!